Gara means black and choosing the name Qara Kelisa for this building indicates the usage of black stone in some parts of its facade. In addition, the name of Saint Thaddeus is originated from Surb Tadeosi Vank.
Thaddeus and Bartholomeus were two Christ's helpers who come to Armenian Empire in the period of Parthians. Thaddeus and his helpers were arrested and killed in 66 AD, along with the king's daughter, Santruk, Sandouk or San Dokht, because of promoting Christianity.
The building was built by an architect named Saint Gregory the Illustrator and it has an especial historic value for it is the first cathedral in the world established by the Christ's helpers for the first time, according to the Christians.
The building is a foursquare with 200meters height and 150meters width including two old and new sections. The entrance, two pointed domes with 12 grooves, 5 monitoring towers, bell tower, 47 rooms, library, storeroom, basement, two east and west yards (myansra) and tomb. The dome of the church has been built of the black and white stones and the walls have been decorated by reliefs with Christ's helpers' faces, flowers, animals, the stories of Book of King among other motifs.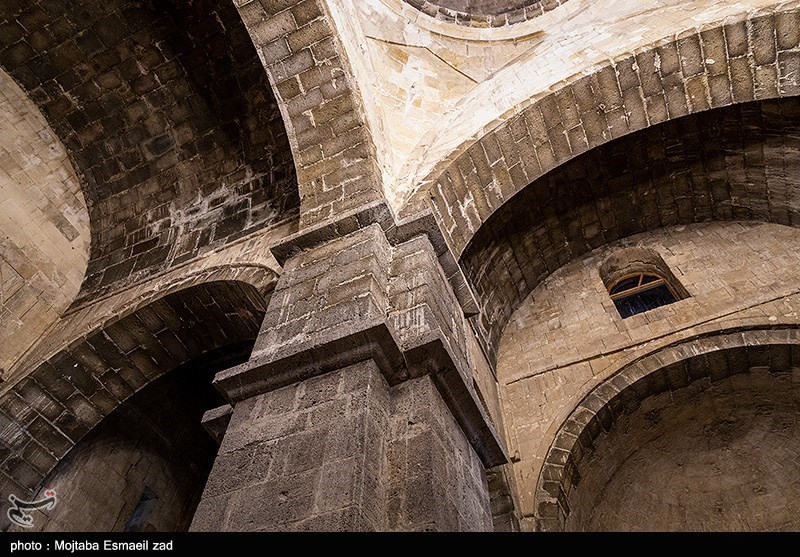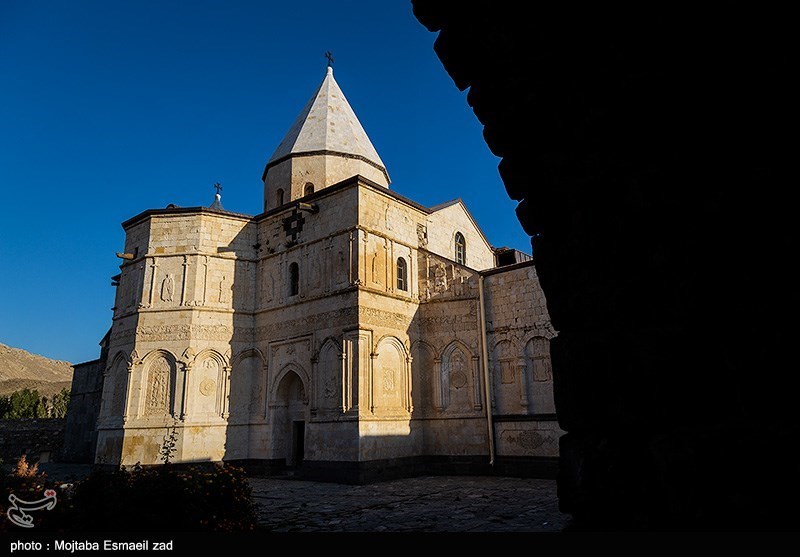 The architectural style is Basilica. The church has been restored several times; in Abbas Mirza Period they use limestone for beautification.  The motif of Swastika has been depicted on some external parts of the building which symbolizes the prevalence of Mithraism in ancient era.
The Christians in Iran and all over the world gather in Qara Kelisa during the first week of Mordad (the early July) in order to hold a ritual for appreciation the martyrdom of Thaddeus, Bartholomeus and other early Christians.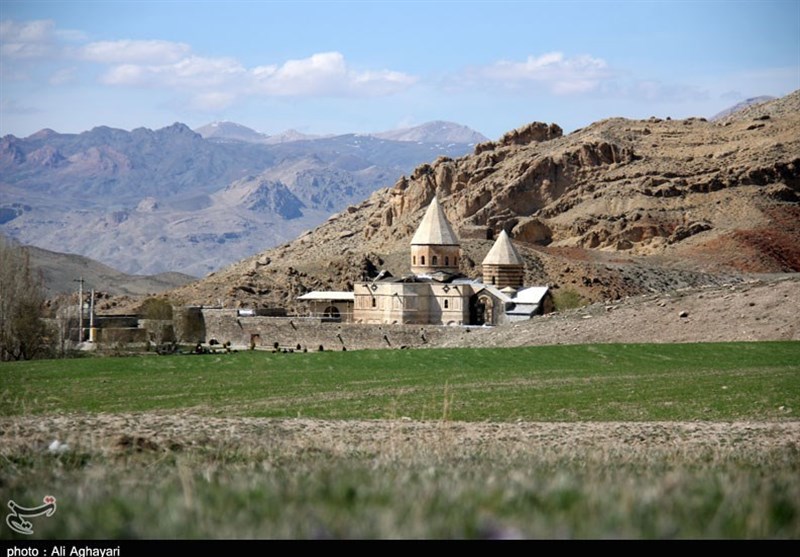 Source: Visitiran.ir
source: tn.ai