Multimedia
good news iran: Bokhara Duzi of Iran's Tehran – Tourism news
Today Bokhara is one of the biggest cities of Uzbekistan. Silk and cotton are the major products of this country.
Cotton was produced enough to be exported to Iraq. Since silk and cotton were available in Bokhara from a long time ago, the Bokhara artists created a special kind of handicraft that became known as "Bokhara Duzi".
It is a very beautiful and elaborate sewing which takes a lot of time to be made. Unfortunately, this sewing handicraft does not have a coherent history but we can be certain that it was very popular during Seljuq dynasty and there are many remaining Bokhara artifacts in museums of the world.
It was during Mongol and Timurid Empire that Bokhara Duzi flourished because of the importance of the city where most of the artists and the scientist gathered.
Following the efforts of the artists, this craft underwent some changes. During these eras the artists learned applying kinds of Bokhara on "Tafteh" fabrics and created unique double-sided pieces. The motifs that were used in this sewing were "Mikhak", "Anari", "Shah Abasi", "Jenaghi", "Sibi", "Goldani", Gol o Buteh" flowers, Paisley, "Afsari", "Khatayi" leaves, "Sa'ati", "Shamsei", "Bazubandi" and "Band e Rumi", "Taki" and "Shajari" and geometric motifs.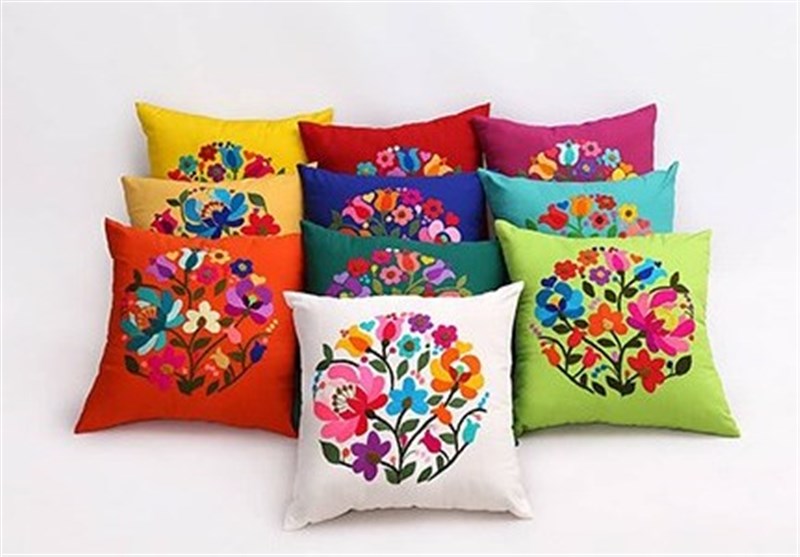 Wine red, indigo, white and jade green, yellow, mustard, brown and orange are some of the colors that are used. "Chalvar", cotton, and rarely wool or silk fabrics are chosen as the basic fabric.
This craft is used to decorate drapes, Korsi (a low Iranian table with heater underneath) cover, tablecloth, beddings, prayer rugs, cushions, decorative tableaus and many more.
Some of the Bokhara Duzi pieces can be found in museums such as Armitage, Metropolitan, Louvre, Museum of Decorative Arts and British Museum.
This technic mostly has been applied to ornate drapes more than three meters long. The Bokhara Duzi artists have spent years to create and perfect this artifact. Today this art has been revived in cities such as Tehran.
Source: Visitiran.ir
source: tn.ai