sports
Iranians continue to bag medals at Asian Games
Mobina Nematzadeh bags bronze medal for Iran:
Taekwondoka Mobina Nematzadeh pocketed a bronze medal in the women's minus 49 kilogram class.
Wushu practitioner Shahrbanu Mansourian advances to semi-final:
Female Wushu practitioner from Iran at the Hangzhou Asian Games Shahrbanu Mansourian in the  60-kilogram Sanda women's weight class, managed to knock out her opponent to advance to the semi-finals.
Taekwondoka Mehdi Hajimousaei wins silver medal
Taekwondo practitioner from Iran Mehdi Hajimousaei in the weight category of -58 lost 2-0 the world number one from South Korea in the final match and bagged a silver medal for his country.
Mohammad Rahbari grabs a bronze medal in fencing
In the saber fencing semi-final contest on Monday, Mohammad Rahbari from Iran lost to a South Korean fencer to win a bronze medal.
Iran table tennis team grab bronze medal at Asia competitions
The Iranian table tennis team snatched a bronze medal on Monday after losing to South Korea at the 19th Asian Games underway in China. The Iranian table tennis players defeated powerful Japan yesterday to advance to the semi-final stage.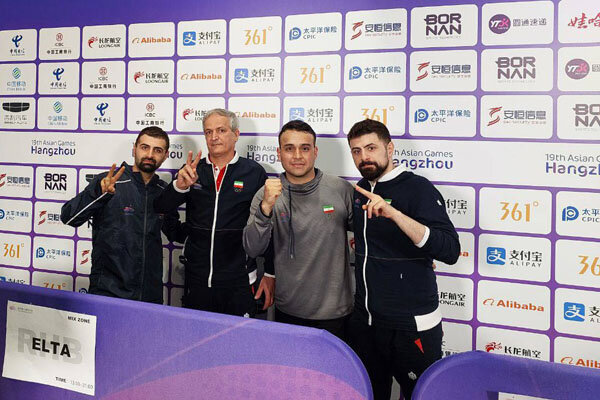 Iranian beach volleyball team advance to the semi-finals of the Asian Games:
Iran's beach volleyball Team B defeated the Indonesian team on Monday in the quarter-finals 2-1 and qualified for the round of 4 teams in the semi-final stage of the Asian Games.
Iran volleyball team advances to final by beating Qatar:
ْhe Iranian men's volleyball team won the match against Qatar in the 19th Asian Games underway in China and advanced to the final match.
More than 12,000 athletes from all 45 members of the Olympic Council of Asia are participating in the 19th Asian Games being held in Hangzhou, People's Republic of China from 23 September to 8 October. A total of 481 events are competing in the event.
As of Monday, the Iranian players have bagged 8 medal with no gold so far.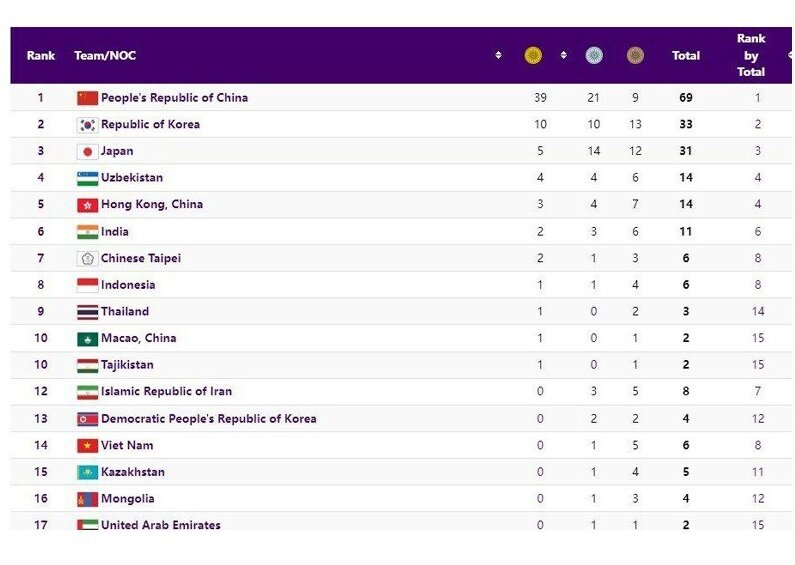 This item is being updated…
KI
source: en.mehrnews.com