Society & Culture
good news iran: Sultan Amir Ahmad Bathhouse in Iran: Perfect Combination of Art, Culture – Tourism news
There is evidence that the construction of the bathhouse dates back to the Seljuk dynasty, while some historians believe that what we now see as Sultan Amir Ahmad Hammam was actually built during the reign of Qajar kings over the ruins of an old bathhouse.
The Bathhouse (Hammam) is a unique sample representing Persian architecture and decoration.
It is located in a historical neighborhood of Kashan, which is easily accessible from many other valuable attractions.
What makes this structure particular is its rooftop which is a charming and artistic part of the bathhouse, making it fascinating for many photographers at different times of the year.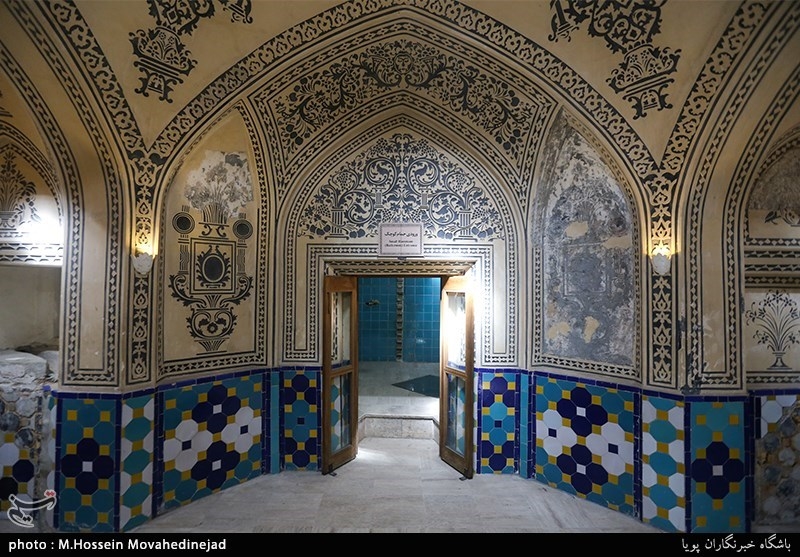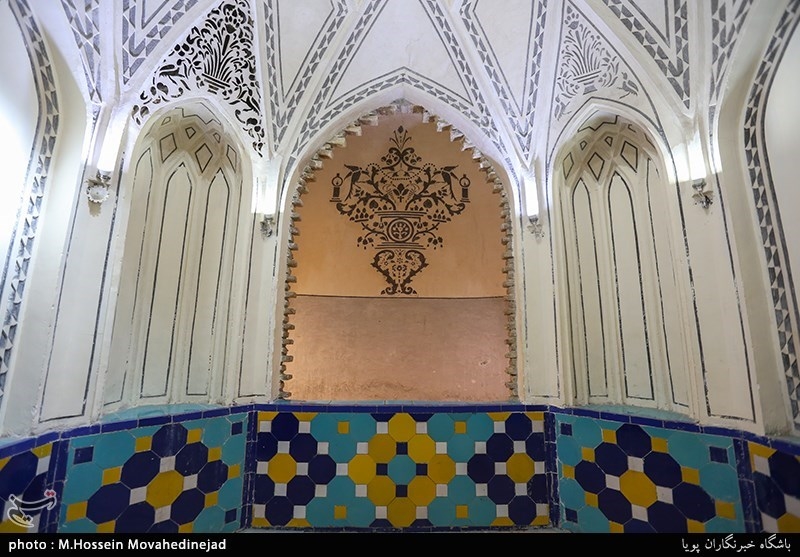 Elaborately decorated with turquoise and gold tiles, Sultan Amir Ahmad Bathhouse has quiet and meditative ambiance that evokes its past as an important public gathering place.
The 16th-century bathhouse, named after a sultan who was buried in a nearby mausoleum, features an octagonal dressing area (Sarbineh) and a hot bathing hall (Garm-Khane). It was restored on two occasions: after 1778 earthquake and in 1996.
Visitors can take a self-guided tour in the bathhouse and go to the rooftop to see many small domes and scenic views of the surroundings.
In the past, the bathhouse has been used as a traditional teahouse, but today it serves as a museum. In 1956 the Sultan Amir Ahmad Bathhouse was registered as a national heritage site by Iran's Cultural Heritage Department.
Many ancient attractions are in the vicinity, such as Agha Bozorg Mosque, as well as Abbasiha, Tabatabaei, and Boroujerdiha historical houses.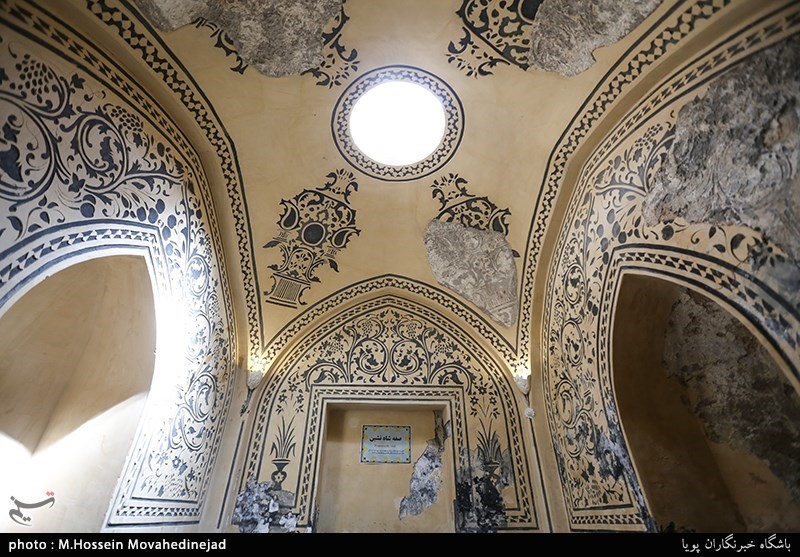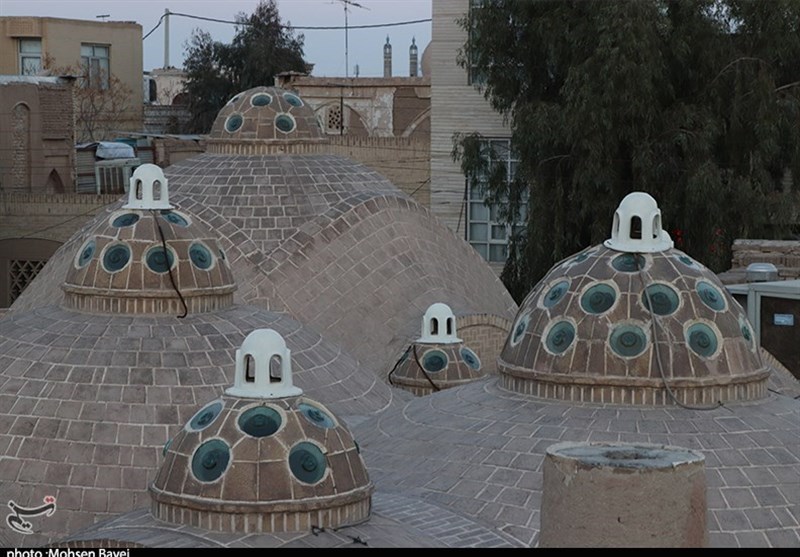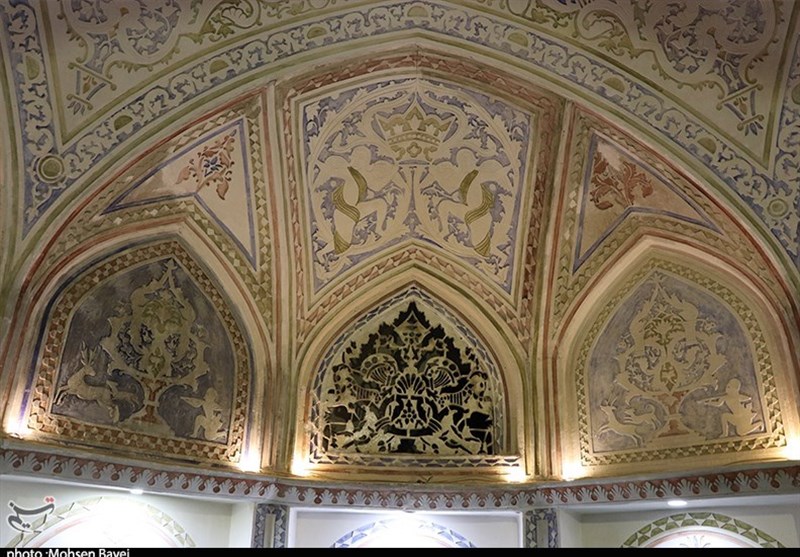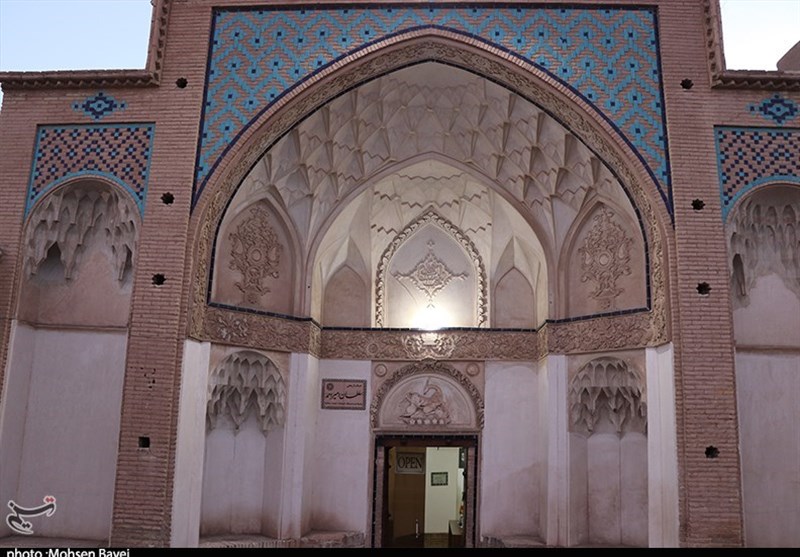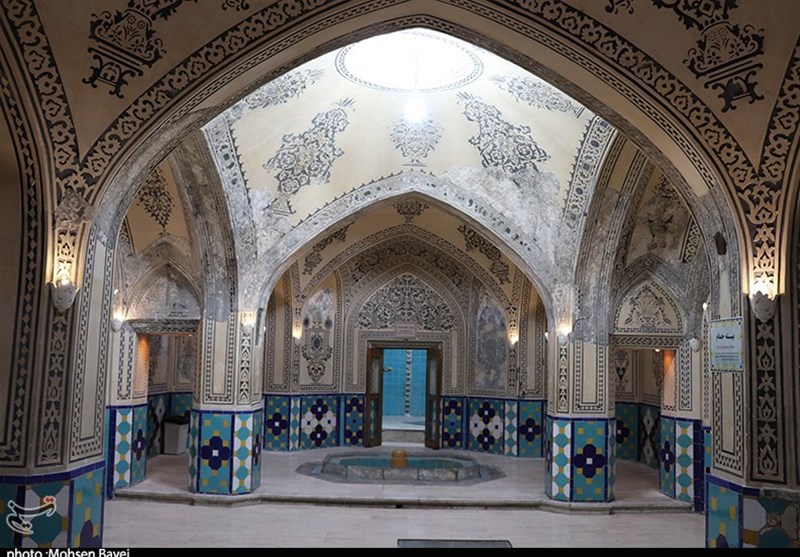 Source: Itto (Iran Tourism and Touring Organization).org
source: tn.ai